Trip To Bath,Somerset
Trip To Bath,SomersetIt would have been even better if we could have made it on time. Also if the climate could have been a little better. All in all it wasn't a very memorable journey. But still we manage to make it a memorable one. My first trip after coming to London. Trip to Bath, a city in the ceremonial county of Somerset in South West England.
Veeresh told me that the bus will leave on time so I better have to be on time. As if I never come on time. I do take time to get ready but I always reach on time. And any ways we were going in a bus. So what was the rush? These were my thoughts which were completely wrong. The bus service was not at all like India or even Singapore. It arrived on time and departed even more accurately. Learned the lesson and value of 1 minute that day. How? Well the bus was at 9 AM from Victoria. I thought it won't leave exactly at 9.May be 9:05 or 9:10 but definitely not 9. But Veeresh was pretty sure that it will leave at 9.So we ran like a kid chased by dog. But we reached at 9:03.By that time bus has already left the depot. And it all came on me. But still since we were out and determined to go we waited there for another 60 mins and caught the next bus (and paid extra 8 pounds for the tickets).
The bus finally arrived at 10:30 and from that time onwards started our wet journey. That's right it started raining. The 3 ½ hrs journey would have been tiring but the view was just breath taking. the barns ,country side cottages and the colourful threes which I have seen only in the wallpapers were just amazing.
But the view would have been much better if it's not raining.
Any ways with the non-stop rain and no breakfast we reached Bath bus depot. From there we had no idea where to go. So we reached to the information desk took a map and found out that you can actually the whole city on step in a day. That's right it is a very small city and you can touch almost all the tourist attraction without any transport. That doesn't mean that it will hurt to take a cab but then it's more like browsing the area from a window pan. We decided to be more adventurous and to follow the map.
Since it was late November when we went so the Christmas preparations were all around. The shops ,sales and food. All very Christmassy.
The festival just added the value to our trip. Though it was still raining but after reaching to a place what can one do than to suck up and enjoy what you came for.
WonderLa Trip
It's very soon, but we had another trip together. Me, my friend Varun and Ravi. And this time we had an addition of Priyanka and her sister. The trip was planned by all the first timers. We did try to take as much feedback as possible, but still the nervousness of first time remains. Thanks to all my friends for making it he most unforgettable trip till now. The rides ,dance and every other moment spent inside was a memento.

We started our journey together from majestic. Though it was ahrd for Ravi to sit in a local bus but ,you know its hard to be demanding with friends around. But still it wasn't that bad coz wonderla is hardly 28Km from Bangalore. And if you are traveling from Satellite bus stand near Kengari ,it would be much nearer.from Majestic till Bidadi(the stop for Wonderla ) was hardly 1hr journey coz of the traffic and local bus stoppage.From Bidadi we took the free ride to wonderla.trust me free things always appeal me.No matter how bad they are.But to our luck the bus was well maintained by the wonderla group.

Once we reached we took the tickets and went directlty to the locker room to dump our bags and valuables coz we wanted to ride on each and every ride and with luggage and all, its tough.And who wants to carry anyways.So we took the locker key and kept all our things in one and went directly to the most deadly ride.Amazing ride it was .Don't know to which all degree the ride took us, but now my concept of 360 degree is pretty much clear.
After that we made a pact that we will try each and every ride coz hey ,if we can survive this ride we can face any other ride.Though Priyanka preferred to stay out of it, for her upcoming marriage.She wanted to stay alive.ha ha ha. But anyways we wanted to lose the mind. And the very next were the water rides. And there are no words to describe it. So adding few snaps and trust me a every picture is worth thousand words.

Piece of Advice:
1. Reaching Wonderla is not tough. Cheapest is BMTC buses.(Platform 19)
2. Don't delay your journey coz they are strict to timings. They close exactly at 7.And
12hrs are not enough the place to completely.
3. Don't eat much or better don't eat at all before dry rides.
4. Don't worry about your belongings, coz they do provide locker facility for 50/- or so
amount.
5. Camera won't be of any help coz you can't resist any rides and if you want snaps then
bring someone who is not willing to ride .
6. If you don't have private vehicle then try to come out before 7 or else it will be very
crowded at BMTC bus stop.
7. Limited buses back to majestic, so just take whatever you get ,don't wait for empty
bus to come.


---
Enchanting land of Balaji - Tirupati.
For some reason I don't like crowd and its obvious if refuse to visit Tirupati. But as the saying goes when its time you know what to do, coz it's him who calls you. And the same happened. After my 6th denial to visit Tirupati, my mind automatically accepted 7th proposal by my lovely friends to visit Tirupati. And thanks to them now I have seen The Lord Balaji.

We planned to leave in weekday coz the package charge was less but somehow it was not feasible and we landed up on Saturday.Varun (my friend) booked the tickets of Manish travels and we were all set to go.We boarded the bus from Tin factory,Nr KRPuram @ 9:40PM. Though it was late from its scheduled time and Ravi almost lost his temper.But We still ignor the things and started our journey.


Don't know about others but I prefer night travel more than the daylight staring of moving road. Makes me really sick. Anyways, my sleep was interrupted when the guide started giving instructions in three different languages. And with a certain wave of hand he pointed out to a building and said "ye appna Manish hotel". I wish I could write the whole instruction, but the very thought of it brings a smile on my face. But heads off to that guide who managed the 40% North Indian crowd of the bus with his The Most Hilarious Hindi. It was around 3 or 3:10 in my watch and he instructed us to arrive at the breakfast room by 3:30AM.Running along with the watch we finished of our morning activities, FORCEFULLY. And with a quick typical South Indian breakfast (Idilli wada+coffee) we again boarded the bus for darshan.

Darshan was not as easy as we thought. From the bottom of the hill we have to take another bus ,which dropped us at the hill top. As we took the package we got the privilege to stand in 300/- queue at around 5 in the morning .Luckily, as they say ,the queue was only 3-4KM long. And from that time started the test of our patience. Which was fruitful at around 11:20Am when we finally got the darshan of 3 sec. Sounds weird, may be but those three seconds will show the whole life time. The only word that comes to mind now is MOKSH.The divine view of lord Balaji, only a glance can make u cry and make you feel joyful. Amazing trip. I solely dedicate this travel to Ravi and Varun for taking me with them and making me aware what I was missing by not going there for so many years.


---
---
Vellore(TN) Yatra.
Vellore the fort city.Though everyone must have heard of Vellore in their own way.City of Golden Temple.Students or parents must have heard the name for CMC medical college.Still if you are new and want to explore more about the city here is the official website for the same
http://www.vellore.tn.nic.in/
.
We went Vellore to visit one of my uncle and to see the famous Golden Temple,the temple of goddess Narayani.
Being a resident of banaglore it wasnt so far.We took a volvo from hosur and reached Vellore within 2-2.5 hrs.And yes you can feel the temperature difference the very moment you leave Karnataka.From hosur itself we were able to feel the heat and by the time we reach Vellore it was really hot.(And as such one will feel it more if they leave in a comaparatively cooler place).But still it was bareable.We started walking from the bus stand to the guest house where my uncle was staying.Its not like you dont have any other mode of communication,coz autos and buses were available from the busstand,but the guest house was in a walkable distance and we wanted to explore the place.And on the way we took few snaps here and there. And as you can see the place is really clean,not super clean but yeah clean.
There are n numbers of guest house available near to CMC.Mainly for the visitors and paitents.We took some rest and started our journey for The Golden Temple.Booking an auto was the best we did.Though it charged 200 bucks but it was worth.On the way we saw the prison,mental hospital.The driver was such a nice person that he took only 10/- and went back,asking us to call back when we are done with the puja.
Security inside the temple was very strict.No cell phones,slippers,no shorts,no camera nothing.And trust me you will really feel bad for such restriction.Each and every sight inside the temple is photogenic.Even a single blink of eye will miss a lovely sight.The construction the ambience the lightings everything is worth appreciating.you can take special coupons for your puja and offereings or you can simply do the darshan and move on.
I wont dare to describe the goddess staute.For those who are really devoted please visit once. JAI MATA DI..
Piece of advise:

1)
Always visit the temple late in evening(5 or 6PM).Becuase the shine of the gold and lights are worth watching in night.
2)Do not wear sorts(Apperently they will ask you to remove them and will amke you wear lungi).And would advice you not to take any valuabe electronic items.
3)No need to purchase anything from outside.Offerings are available inside in affordable price.
4)Best time to visit is rainy season or winter.As Vellor is in Tamil Nadu,summer season wont be advisable.
5)One day tripers-You can visit the forts and monuments in the morning and can visit the temple in the evving.But make sure you have booked your bus tickets well in advance.
6)Warning:Dont rely on govt bus.You might not get seat and it atkes 5 hrs from Vellore to Hosur.While Volvo takes only 2 hrs
.
---
Trip to Shivsamundram.
The only word to describe the whole journey is "Amazing". Needless to say ,with friends its really exciting, but keeping that fact aside, the place is really an amazing creation of nature. The location, scenic highway, beautiful waterfall and delicious food of Kamat. Indeed an unforgettable experience.Thanks to Naresh and his driver,though the kick start was little late but they provided the best transport for our trip.
The trip started from Silk Board. Where me, Vineet, Priyanka and Serial were waiting for the vehicle to arrive. Soon on its arrival we started our journey, on the way after picking up Jyoti, her husband Gaurav and Vineet's friend Pallavi. First we thought will take the Mysore road,but as some minister was about to arrive the very next day,that road was kinda blocked so we took the nice road,which turned out to be nice.The climate was extremely good and every click in the camera was a memento.



.
---
On the way we took a halt at Kamat.For lunch. It's a nice restaurant with very hygienic and authentic south Indian food. Though they have North Indian food in menu, but the taste inherits the soul of south. Which indeed is nice. Just adjacent to the restaurant is a small shop with cool handicraft stuffs and snacks for the journey. We just browsed the shop and picked up few munchies for the rest of our journey. And if you are lucky enough you might meet
a celebrity. As we did. We had a small encounter with
Naseeruddin Shah
.He was on his way to a film shoot 'Saat Khoon Maaf' to Coorg.
From there it we didn't took any other stop and reached the destination. The journey was strenuous but it was worth. The very moment we stepped out of the vehicle the view held our breath. It was simply awesome. I don't have words to describe it. See it urself…
And this is just the beginning. The fun starts when you reach the bottom of the fall. Where you have the Coracle ride which will take you just below the waterfall and if you act friendly to the rider he will give you the scary spin ride too. It was cool. This time of season the water will be less and you can enjoy more safely. You can even have a splash in the water. But do take some extra cloths with you. Those who are non vegetarian, you can enjoy hot, fresh and spicy fish very near to the water-fall. So what else you need ,an amazing waterfall, nice cold natural bath, friends to have fun and yummy fish.
Piece of advise:
1.
Start little early.Max by 8:30 am.(So that you enjoy the weather and you get lunch on time).
2.
Take a driver who knows kanada and hindi/English.Helps a lot when you want some local piece of information on the way.
3.
Have something to eat and drink .
4.
Book a vehicle in which you can sit properly, don't over crowd as you will be over exhausted by the time you reach there.
5.
Do keep a some extra cloths if you are planning to enter inside the water.Those who don't want a dip still take a spare,coz you never know.Your temptation might put you in trouble there.
6.
Be extra carefull when jump inside the water
coz the stones are very slippery and very steep.Even a slight slip can give you a serious enjury.
7.
And please don't forget to take your camera
J
.
Powered by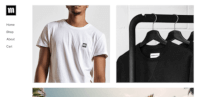 Create your own unique website with customizable templates.