There are thousands of posts on MOMA(Museum Of Modern Arts) and their website is very interactive, so if you are reading this post expecting something informative then please don't. Also I am not writing to trash anyone's work or ideas .Writing my mind out about my experience in MOMA.

Modern art is really hard to understand. At least for me. And trust me artist don't make it any easier. But it was really astonishing to see so many thoughts and ideas a human mind can have. At first I thought it will be more of canvas with weird kind of paintings depicting artists' point of view of life or something, but it was much more.

Don't know if anyone else noticed but the whole building was a piece of art. The architecture was so well done. 6 floors , with a theme of work in each floor. My personal favourite was 5th floor where they have showcased the famous work of Picasso .Those paintings were amazing. And the best part was each art had a description next to it .Made it easier for armatures like me to understand.

Though I didn't understand the art but the combination of colors was so alive and masterly done , it was just mesmerizing. Was able to get the pics of few but trust me even photos cant capture that colors , or maybe I have a sucky camera. But anyways I took few snaps to share with my friends.

This particular piece was really interesting. The long I stood there and starred at it, the more I was able to see myself. Not sure if it was the face or the feeling /expression that matched perfectly.But anyways, I liked it so took a snap.Couple of other pieces taht raised my curiosity were the belows.

---

If only I could draw something as good as theses are.If that sounds odd then let me clarify that i ,myself is an artist too.Though not so famous or talented,but a budding artist. Anyways,the evening was really amazing.Its nice to see something beautiful and so pure once in a while.
Powered by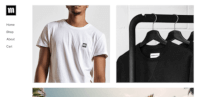 Create your own unique website with customizable templates.