Discovering something new is always fun and memorable. Doesn't matter if its already discovered by some one else before. Mr. Armstrong might have felt lucky enough to discover the enchanted moon but who knows how many time super man has partied on that white land. The point is the joy of coming to a new place and finding something new on your own is amazing.

What's the hoopla is all about? Well I discovered the land of old and rusty pages with the hint of new glossy magazines. That's correct i went to New-Ham Library today.thanks to Barbara (my house mate). Though I am here from past 4 months still I didn't know that we have a free library next door.

Its actually build in inside a old structural which gives the best touch of old British Library. But its all modern inside. It took only 3 mins to become a member.After Singapore bank this was the the second fast processing i ever experienced.
that being said I am now browsing all the books that i can take home.And as always my favorite corner is Fiction and horror.


Powered by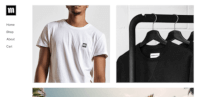 Create your own unique website with customizable templates.