I bet that everyone of us will accept it.We humans can mould anything into our comfort zone,say its living or non living.Our inventions are limitless.Starting from the wheels to overcrafts.The space is no longer an unknown place for us.Now we have reached an era where we proof our power of knowledge with the power of nukes.
Different countries ,n number of boundries are the result of our power play.We fight for a piece of land.We demand that this part is mine and taht is mine.But did any one ever thought what the land wants...
In these power play the only one who is suffering is our mother earth...
Powered by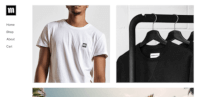 Create your own unique website with customizable templates.