Strange but true. An author can really change your life with words. I am not a book worm kind of guy, but I do like to read something or the other. But not for a long time. Reading a newspaper article too was restricted to bollywood gossips or some happening incidents. Politics, current affairs are really a bore for me. Till now.

But somehow I had that habit of reading books, novels, short stories, may be because of my mother she use to read a lot. Even after marriage, she somehow uses to manage time to read. But for me reading a whole novel is very tiresome . But that's not what I want to say here.

A very good friend of mine once suggested me a book.4:50 from Paddington by Agatha Christie. The most thrilling and killing book I have ever read. The suspense is really killing. You just can't leave the book. The intensity of suspense deepens more with every turn of the page. A must read book.

This was the first suspense thriller I read after Brem Stoker's Dracula. But honestly none of the books have impressed me as much as Agatha Christie's.
Powered by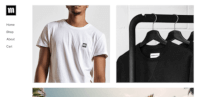 Create your own unique website with customizable templates.