Watched the movie this weekend. Made me cry again. Simple story of a dog, his love and faithfulness.

Richard Gere founds a dog, keeps him. He loves him and nourishes him. Whenever he goes for work dog will come with him till a station to escort him then goes back and comes again to station in evening to receive him. Second half Richard dies. But the dog still kept on doing his daily routine for more than 9 years till the day he died. When he dies that day too he was waiting for his master to come.

Ohh god it was so touching. I am speechless.Cant write the emotions or feeling I felt after watching it.

For me it's a must watch movie.
Powered by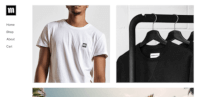 Create your own unique website with customizable templates.