Dedicated to my sister in law.
My sister in law once told me "learn how to say NO".Turns out she is right.There comes a time in everyone's life when they have to say NO.

Being a social animal comes a lot of responsibility and obligation that one has to carry on to fit in.Your personal space compromises with lot of factors and your will,well,its not your will anymore.turns out you have to run on others will.You wont be wrong if you say that no one can invade my personal space but that's the hard part when your best friend calls you in the middle of your sleep and asks you,'Hey can we hang out'?And you are like 'yeah why not'.

Sounds familiar isn't it.Well before going further let me make it clear to you.If you are reading this hoping a way to learn it,please stop reading,because the fact is,that I am still struggling to learn it myself.Its just my personal feeling which keeps on bothering me.May be writing it down will help me to understand its value.Because every time i say NO i have this guilt feeling that rips the heart out of me.Why do I have to say no?Its not that hard to do things that pleases others.If I can bring smile to face why should it be so hard.As a matter of fact I did lived on this principle for years. And the result too was good. I had a huge friend circle ,was the favorite of everyone and my scrapbook was full of words like helpful,care taking and reliable.
But it took me time to understand that not everyone was honest about these words. And few them were just bed bugs, living on you by sucking your happiness. They used me nicely and didn't even bothered to say thanks. Harsh isn't it. But that's life and those are few people or better to say few samples from devils catalogue.

Anyways coming back to the topic, though I felt happy for all the praise and nice words, well who wont feel better for the praise ,after all its human nature,but some where and somehow I was not comfortable with it. And it was so prominent that one fine day my sister-in-law told me " learn to say no".



.....continued.

Powered by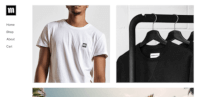 Create your own unique website with customizable templates.