WOW.Those were my first words that came out of my mouth when i saw the most amazing form of crystal in its micro view.I couldn't have asked for anything more.My trip to London is finally successful.Sounds little too much right? but look it from my eyes, its the first snow of my whole life. God knows when I will be able to see it again? So I endure the sweet pleasure completely.

Thanks to my housemates and my friend the experience was even more enjoyable.We built a snowman.And posed for picture for lots of other snowman. Ours was not so good,well you cant expect a good one from a first timer. But we still did a pretty descent job.Backyard junks and old cloths of unknown people made it even more fancy snowman.It looks like a Chinese snowman .

Ohhh I almost forgot the snowball fight, and the angle on the snow. Was an amazing experience.Though my bones were paining due to the frost but still it was worth. I saw smile on peoples faces for the first time.Well for Indians (specially like me who have never seen snow ) is obvious to enjoy the snow but its really nice to see for the regulars to enjoy it too.

Wish my family could have been here.Then it would have been even more amazing.Though they were digitally present.Yeah, I actually made a skype call and shared the experience with them.
+1 for London for the lovely and chilling snowfall.Will always cherish this memory.

Powered by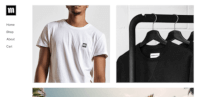 Create your own unique website with customizable templates.