How much worse it can go. Waiting for my heart to stop. The pain is slow and keeps eating from inside. And with watery eyes and heavy breathe I stare in the dark and think how to end this. Can't take it anymore. What makes it worse, the bland eyes that stare at me looking so indifferently every day with a hope I look at those eyes and wish them to differ.
I know writing this will not help me but it helps in minimizing the pain. Sharing is the best way to distribute the pain. And when your own don't understand, you need the cover of words to hide your feelings or best to say, bury them. Coz no matter how hard you try, no one will listen and understand.And even if someone listens they will come up with some absurd conclusion.So its best this way.
I have been meaning to do this from a long time. Every depressing moment made it easy to think and pen down it.And with every letter and word it eases the pain .. for a while. Why is it so hard to accept the fact?I see it,hear it and even feel it, yet try to avoid it.Why? Coz theres no 'I' attached to 'it'.Its more than one persons faith,love and hopes that makes me think and forces to ignore it.But for how long??Every moment it pricks into my heart and makes it worse.Why I have to care for every one ,why cant I live my life my own?Why cant it just end?

Powered by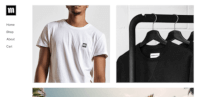 Create your own unique website with customizable templates.